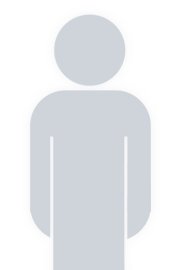 Joe Bernstein
is around 150,000.
This profile must first be validated to disclose the HeroScore!
Be the first to vote for distinctions!
Joe Bernstein was a poker player and road gambler.
He was born in Russia, and as a young boy emigrated to the United States with his family. The family settled in Pendelton, Oregon. After leaving home at age 21, he spent many years on the road, looking for poker games and other gambling opportunities at the time when gambling was illegal everywhere in the United States. He spent most of his life in Las Vegas, after gambling was made legal there, and was living there at the time of his death.
Joe Bernstein is credited as being one of the very early developers of "card counting" in the game of blackjack. In the late 1940s, while at a gambling den in San Francisco, Joe watched as a game of blackjack was being played. During the course of the game, Joe noticed that no aces had yet been dealt with less than a quarter of the deck remaining. He quickly made a bet, and won, hitting the ace and ten. With just a few cards remaining in the single deck, and knowing another ace was still to be dealt, he again bet, and sure enough, he hit the ace, winning again. Joe returned the next day and continued to play and observe. He expanded his focus on not only the aces, but also the face cards and tens. Joe realized that if he kept track as to how many aces, face cards, and tens remained in the last quarter or so of the deck, it could give him an advantage as to when to hit or hold, and when to place more significant bets. After walking away a winner at the end of the day, Joe realized that he may have stumbled onto something significant.
Joe contacted a well-known gambler and friend on the eastcoast, Manny Kimmel. Kimmel flew out to Las Vegas to meet with Joe. After a few days of analysis and discussion, the two enlisted another friend, well-known gambling professional, Betty Brown. The three worked to refine a card-counting systems, with some degree of success at the Las Vegas blackjack tables.
They soon decided to contact Jess Marcum, a Rand Corporation mathematician who, on his own, had been working to develop a blackjack strategy, mainly, card-counting. Marcum had independently arrived at the realization that one could count the aces, face cards and tens dealt out from a single-deck, and derive an advantage as to when to hit or stay pat, and when to bet. Marcum, a mathematical and gambling genius, worked with the group to refine a winning card-counting system.
Contemperaneously (and independent of Bernstein, Marcum, Kimmel and Brown), Dr. Edward Thorp, an MIT professor of mathematics, was also engaged in developing a system of winning at blackjack. In 1962, Thorp authored the book, "Beat the Dealer: A Winning Strategy for the Game of Twenty-One". This book was authored after Manny Kimmel had schooled Thorp in the strategy that the Bernstein group had developed.
In the early 1960s, Joe was invited by the Stardust Hotel to come play at their casino exclusively. There, crowds of people would gather each night to watch Joe play blackjack, and try to figure out his winning ways.
Soon thereafter, the system of card-counting became public knowledge and many people tried out their luck with card-counting. The casinos then instituted the use of "the shoe", a box containing multiple decks of playing cards. This made card-counting close to, if not totally, impossible.
Joe was a contemporary of some of the legendary Las Vegas gamblers. Jess Marcum, Manny Kimmel, Benny Binion, Amarillo Slim, Sid Wyman, Betty Brown, and Doyle Brunson, just to name a few. Joe was also an expert poker player winning a World Series of Poker bracelet in 1973.
Joe Bernstein was inducted into the Poker Hall of Fame in 1983.

Jobs & Achievements
Votes
| | | |
| --- | --- | --- |
| | | 5 |
Statistics of Joe Bernstein
Compare with other players:
The biggest cashes of Joe Bernstein
$21,000
Rank: 1 / 7
Event 3: $3000 Limit Ace to Five Draw
May 6, 1973
Last followers / following