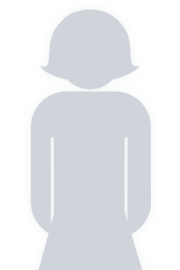 Jennifer Tilly
is around 350,000.
This profile must first be validated to disclose the HeroScore!
4
member(s) want to know his/her HeroScore.
I want to know too!
Born in Los Angeles, raised in British Columbia, with Chinese, Irish, and Native American blood in her heritage, and coming from what she has called a "dysfunctional family", Jennifer Ellen Chan was surely destined for an unusual life. 56 years later, Hollywood and poker celebrity Jennifer Tilly has definitely fulfilled that destiny, making a name (and a voice, one can't help adding!) for herself in both worlds, with 30 years in showbiz, 10 years in live tournament poker, an Oscar nomination and a WSOP gold bracelet in her trophy cabinet.
Tilly made her dazzling debut in live tournament poker in 2005. Her very first recorded cash was a first place prize in the WSOP 2005 Ladies Event, when she topped a field of 601 and captured the single most coveted trophy in poker - a WSOP gold bracelet, as well as her biggest cash to date: $158,625.
read on: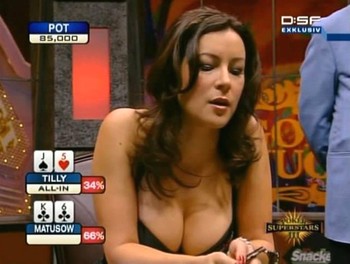 Jennifer Tilly Bio and Poker Profile - Ranking HeroBorn in Los Angeles, raised in British Columbia, with Chinese, Irish, and Native American blood in her heritage, and coming from what she has called a "dysfunctional family", Jennifer Ellen Chan was surely destined for an unusual life. 56 years later, Hollywood and poker celebrity @Jennifer Tilly has definitely fulfilled that destiny, making a name (and a voice, one can't help adding!) for herself in both worlds, with 30 years in showbiz, 10 years in live tournament poker, an Oscar nomination and a WSOP gold bracelet in her trophy cabinet.www.rankinghero.com



Jobs & Achievements
Votes
| | | |
| --- | --- | --- |
| | | 6 |
| | | 2 |
Statistics of Jennifer Tilly
Compare with other players:
The biggest cashes of Jennifer Tilly
$158,625
Rank: 1 / 601
Event 26: $1000 NLHE Event
Jun 26, 2005
Last followers / following