IT'S ALL FUN & GAMES IN MALTA SUPERSATS!
Last night seen the 2nd to last live Ranking Hero twitch stream for the Road To Malta Supersats. Hosted by @Nicolas Levi & @Pedro Canali. The stream had all you could want. It had great poker, good music with effects and even a RKH member @Jonny2192  finising 4th in the weekly BOM final for €165.

At 8.15pm all the heroes took thier seat and prepared for battle for that 1 place to the €50 final. Nicolas and Pedro showed us what the fun side of online poker was by playing about with the settings and changing avatars during hands which indicated wheather he had a great hand, a drawing hand, an average hand or when he was bluffing. The best part was  when he won a hand, the beat dropped and the disco effects came on. He even had me dancing along.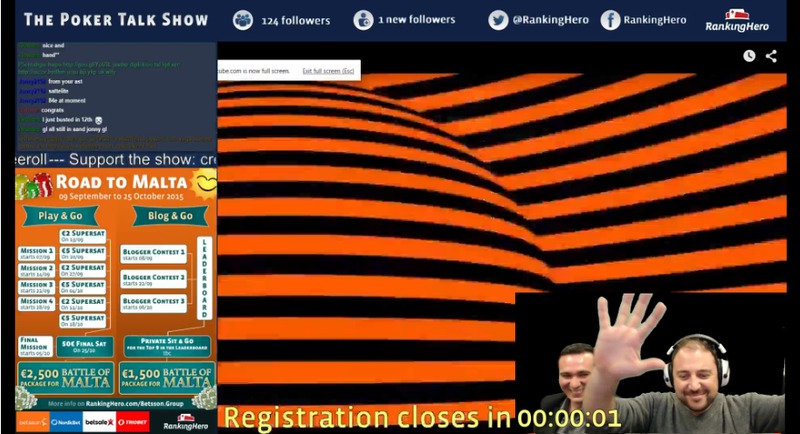 Thankfully they never opted for the all in strategy that pedro was talking about. A lady once told him it is the winning way as no one will want to put their tournament at risk. This was not the case and the lady went out first hand in her chance for a pokerstars contract.
Talking of ladies we were accompanied by 2 last night. One being the wonderful @Ina Rkh and the other in form of a very sexy nurse. Now I hear you saying. "A sexy Nurse?" Well I do have a picture of her but must make you aware that you could find her to irresistable to carry on reading the post but I will show you anyway. I introduce the sexy nurse 


Now I had so much fun last night with both playing and watching the stream but did not manage to final table. When I  found myself in a flip AK V 99. I  could not improve and fell just short going out in 12th however our amazing hosts not only final tabled. They went on to win the full thing and advanced to the supersat final. Very well done guys.
I would like to take this chance to say thank you to Ranking hero staff for all the hard work they have put in and I cannot wait to the next show. #teamRKH