Last followers / following
How to get your FREE ticket
Hi RankingHeroes;

So, you want to play this satellite for the €100K Freezout?
You're not sure how to proceed?
Sit back, and let us guide you through the process…
Enter your IrishEyes login name in the box right here on the left and we send you a voucher code in a personal message on RKH. It is not automatic. Just wait for us to send it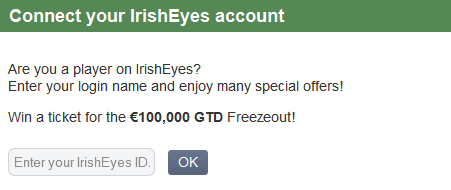 Click on "Vouchers" in the sub menu and enter the voucher code we gave you

Your account is now credited with the buy-in amount for the satellite.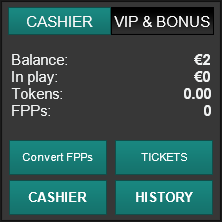 Register for the tournament in the Poker Lobby.
Defeat all your opponents and win a ticket for the €100K GTD!
Remember, this satellite is on Sunday the 21st at 3pm, GMT! Don't miss it!
For any question or comment : the tournament's page.
Good luck, and have fun !
Your chance to play the €100,000 GTD Freezeout!
This Sunday 21st at 3pm GMT, play and win a ticket for the €100,000 GTD Freezeout!
This satellite tournament is free for RankingHero's members!

What do you have to do?
Just provide us with your login name in the special box and we'll credit your account on IrishEyes:
HIVE POKER FESTIVAL