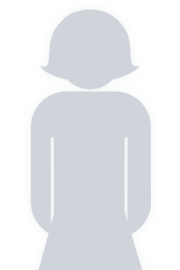 Jennifer Shahade
is around 250,000.
This profile must first be validated to disclose the HeroScore!
1
member(s) want to know his/her HeroScore.
I want to know too!
The PokerStars Mind Sports Ambassador and 'gamesplayer', as she introduces herself in her Twitter handle, is a two-time U.S. women's chess champion, as well as a writer and video artist.
She is the co-founder of 9 Queens nonprofit organization, dedicated to "empowering individuals and communities through chess by making the game fun, exciting, and accessible". In 2005, Jennifer Shahade published her first book, Chess Bitch: Women in the Ultimate Intellectual Sport.
Jennifer Shahade scored her top live poker cash of $133,893 in 2014 when she won the Open Face Chinese Poker High Roller Championship organized by TonyBet Poker at King's Casino in Prague.
Statistics of Jennifer Shahade
Compare with other players:
The biggest cashes of Jennifer Shahade
$133,893
108,158€
Rank: 1
10000€ NLHE Tonybet Open Face Chinese Poker - Pineapple - High Roller
Dec 8, 2014
Last followers / following
PokerStars Mind Sports Ambassador Jennifer Shahade Bio and Poker Profile
[repost from September 2014 by @Annie RKH] 
@Jennifer Shahade comes into  the world of poker with the rigor of a chess grandmaster and a beautiful woman's self-questioning creativity. The PokerStars Mind Sports Ambassador and 'gamesplayer', as she introduces herself in her Twitter handle, is a two-time U.S. women's chess champion, as well as a writer and video artist. 

Jennifer was born in Philadelphia on December 31, 1980, into a family marked by intellectual brilliance and competitiveness. Her mother was a chemistry professor and both her father and brother are reputed chess masters. She took her time before deciding to commit to a game in which both her dad and brother had long excelled (and no wonder with a family name associated with the very persian word from which the name of chess, 'the game of kings', derives :).  
"When I started out I was intimidated because my father and my brother were so good and I wasn't catching on so quickly. So I left it to one side for several years because of that. People are surprised about that. They believe that if you don't grasp it immediately then you will never be good. I was a counter story to that. I picked it up – was pretty bad for a while – and then in High School, I came back to it, was much more motivated and became a Master pretty quickly with some hard work." (CalvinAyre)
The hard work got the recognition it deserved - in 1998, Jennifer won the U.S. Junior Open, and in 2002 and 2004, she was the U.S. Women's Champion.
"Winning my first US Women's Championship title was a special moment because it was the first time that women and men were combined into the US Chess Championship. It also coincided with my first International Master norm."(PokerFaceNews)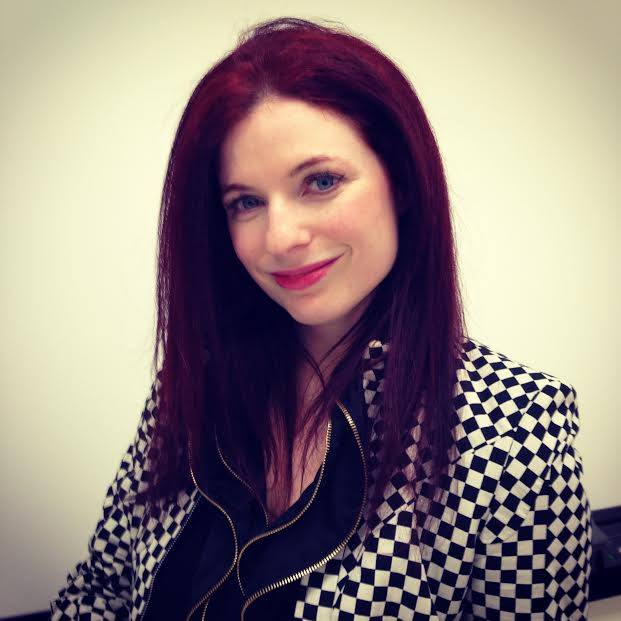 It was her brother @Greg Shahade who introduced Jennifer to poker and she quickly picked it up and started playing online. Though she still prefers the comfort of online poker and finds it challenging to cope with the high variance in live tournaments, Jennifer has been a regular and recognized player on the live scene in the past few years.
"Playing poorly definitely upsets me more than bad beats, though of course when they coincide that's the worst! My general strategy in chess was to question myself constantly and I've applied the same sort of attitude to poker."
Her very first tournament cash amounted to $253 and dates back to 2005 and a NLHE event at the @Borgata.  Her latest and biggest cash came from a deep run in the 2014 PCA Main Event  when she finished 31st for $43,300.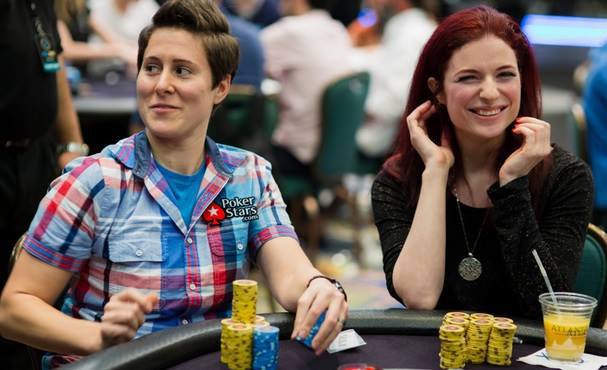 "Why don't we both look away and figure out who wins by the table's reaction?" Vanessa Selbst suggested.I was all-in against Vanessa's pocket sevens with K♣ 10♣ on a board 3♠ Q♣ J♦ 8♣. After the river peeled, the table was mostly stoic, but I had a feeling I wasn't getting up; I was correct, thanks to the 7♣. Soon after, I took the rest of Vanessa's chips with A-Q over tens all-in preflop. This turned out to be win/win, since immediately after busting, she entered the $25K High Roller, going on to take third for $607,580. (PokerStars Blog)
Jennifer has a degree in comparative literature from New York University and regularly contributes to online blogs and leading national publications such as The New York Times and the LA Times. She is the author of two books about chess: Chess Bitch: Women in the Ultimate Intellectual Sport (2005) and Play Like a Girl! Tactics by 9Queens (2012).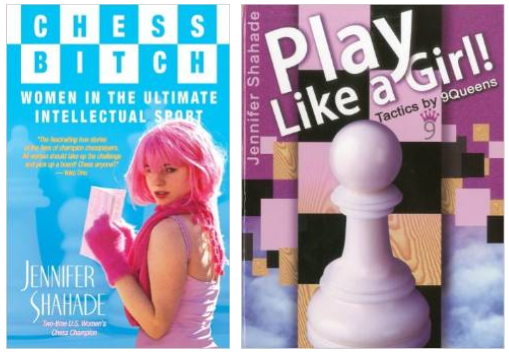 Amazon.com: 'Play Like a Girl! Tactics by 9 Queens is the first book with combinations that are all executed by female chess champions. All the author royalties of Play Like a Girl go to 9 Queens, a non-profit Jennifer co-founded with Jean Hoffman, which promotes chess to those most in need of its benefits.'
In video art, Jennifer Shahade has worked with Daniel Neirom and Larry List, taking her exploration of games and the women who play them even further through a different medium. 
In 2010, Hulachess was shortlisted from over 23,000 videos for the first online gallery of the Guggenheim/Youtube Biennial. 
"Hulachess is a combination of the masculine and the feminine, of lines and circles–symbolizing some idealized version of sex. It's also a reference to the artist (and chessmaster) Marcel Duchamp. The moves we played were based on one of his games, and he was obsessed with movement that may not be visible (like the movement of chess pieces in your head as you think)." [pokerfacenews interview]

Women-in-games has been a topic of continuing inspiration and fascination for Jennifer and she has commented at length, in both her own writing and in interviews, on women's experience of and in the male-dominated worlds of chess and poker:
"The problems women may face in poker are similar to the ones they face in other subcultures - the male gaze and occasional suspicion, harassment or assumption of stupidity. There are also plenty of fun things about being a female in poker, which are basically the flipside of many of the negatives (attention, opportunities, and opponents revealing more information)."  PokerFaceNews interview
With her year-long experience Jennifer is now less exposed to the problems, and enjoying more of 'the fun things' about being a woman player in live poker. This year she was appointed PokerStars Mind Sports Ambassador in anticipation of a unique combined poker & chess tournament on October 3, during the UKIPT Isle of Man:
 "I am so excited about this. There will be a Blitz game played in the hybrid event where you will accrue chips to play in the Turbo poker tournament. I think it's fantastic. I am the Mindsports Ambassador for PokerStars and I have been wanting an event like this to happen for a long time. It will be a blast. Chess is becoming a lot more popular and it's image and stature is rising. There are so many poker players that love chess, and vice versa, I think you will see a lot more collaborations in the future."  (CalvinAyre)
Sources:
http://www.rankinghero.com/jennifer.shahade
http://www.jennifershahade.com/
Pokerstars Blog by Jennifer Shahade: Poker and giving: REG-Fest at the WSOP; My PCA Main Event: Count his stack first
Game-inspired video art collection by Jennifer Shahade: http://pokerfairytale.com/
PokerFaceNews: Interview with Jennifer Shahade – Poker Player, Serial Chess Book Author & Chess Champion
@Lee Davy on CalvinAyre.com: LIFE OUTSIDE OF POKER: JENNIFER SHAHADE – CHESS
Understanding Chess Mastery: Jennifer Shahade at TEDxBaltimore 2014
Mentions