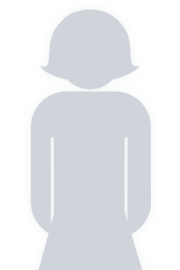 Jennifer Shahade
is around 250,000.
This profile must first be validated to disclose the HeroScore!
1
member(s) want to know his/her HeroScore.
I want to know too!
The PokerStars Mind Sports Ambassador and 'gamesplayer', as she introduces herself in her Twitter handle, is a two-time U.S. women's chess champion, as well as a writer and video artist.
She is the co-founder of 9 Queens nonprofit organization, dedicated to "empowering individuals and communities through chess by making the game fun, exciting, and accessible". In 2005, Jennifer Shahade published her first book, Chess Bitch: Women in the Ultimate Intellectual Sport.
Jennifer Shahade scored her top live poker cash of $133,893 in 2014 when she won the Open Face Chinese Poker High Roller Championship organized by TonyBet Poker at King's Casino in Prague.
Statistics of Jennifer Shahade
Compare with other players:
The biggest cashes of Jennifer Shahade
$133,893
108,158€
Rank: 1
10000€ NLHE Tonybet Open Face Chinese Poker - Pineapple - High Roller
Dec 8, 2014
Last followers / following