Jobs & Achievements
Votes
Breakout Player of the Year

,

6
Statistics of Jack Salter
Compare with other players:
The biggest cashes of Jack Salter
$1,536,666
Rank: 4 / 183
Event 67: $111111 NLHE High Roller for One Drop
Jul 8, 2016
Last followers / following
©wpt
Jack Salter
UK Poker Hero Jack Salter Profile & Interview
It was not that long ago that the 28 year-old Londoner scored his very first tournament cash on record (2010). Today he's a fixture on the live circuit with his trademark all-in triangle sign, a favorite with fans, and a feared opponent at final tables in major tournaments across the world. @Jack Salter  finished 2014 second only to @Paul Newey by earnings in the UK, was distinguished as Breakout Player of the Year in the European Poker Awards, and topped the Bluff European Rankings for 2014!
Current HeroScore: 223,545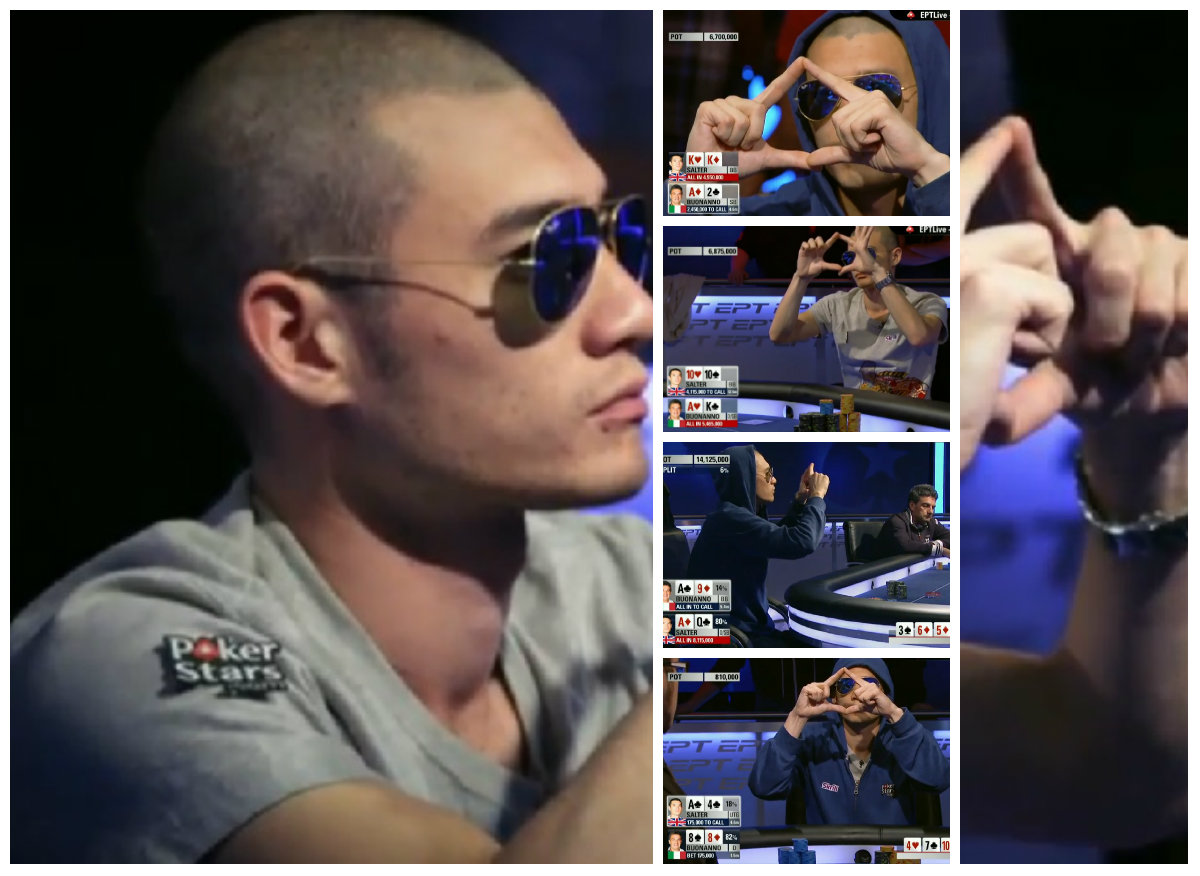 2015 is looking good so far: with no less than 6 final tables and $455,805, Jack Salter is 2nd in the UK 2015 earnings ranking! He has been lining up more runner-up finishes ever since the memorable heads-up with @Antonio Buonanno at the EPT Grand Final in Monte Carlo, most notably in the WSOP-AP and the latest one from the WPT Amsterdam high roller.
Which makes us all the more happy to see his RankingHero profile validated and we also hope to soon welcome his successful younger brother @Louis Salter! Jack recently answered a few questions especially for RankingHero:
You and your brother Louis have raised the family flag high in the poker arena. Are there any other games or sports you both like and play?
Used to play a lot of sport ins school but got injured at 16 and never got back into it. Louis and I go skiing together with friends every year, we are trying to get into squash and golf at the moment. I played a 5-a-side football tournament with other poker players at UKIPT Nottingham recently
Have you and Louis discussed your strategy if you ever find yourselves at the same final table in a major tournament?
Nope, we would just plan to play normally, we always swap with each other before any tournament so any win is a win for the team! We were once on the same table with 18 left in a 900? person field 1k. He cold 4-bet me on his first hand at the table and showed a 7!
If you could be Tournament Director for one major event, what would you change?
Abolish 10-handed poker forever
What is the main attraction of live poker to you - money, competition, interaction?..
Competition
What matters more to you at this stage - respect from within the poker community or acceptance and recognition in the 'outside world'?
Respect from the best players is most important to me.
Would you agree that every successful pro is an ambassador for the game in a certain sense, even if not officially sponsored? How do you 'promote' poker yourself?
To some extent yes. I think my main contribution would be being friendly and chatting to people at the tables, particularly the recreational players. It is not a big effort for me as I am usually in a good mood at the poker table and lots of the older people have a lot of interesting things to talk about. I think the way some other young pros behave puts people off playing sometimes.
Would you make your UK fans happy and validate your profile on RankingHero.com?... :)
Yep will get on it!
Mentions
Tags
#RKHinterview