Epic Fails - Lusardi Arrest in Fake Poker Chip Case
We've all watched hilarious videos and read of epic fail stories of criminals getting caught in ridiculous circumstances. The poker industry recently added another page in funny criminal history.
The famously suspended opening event of the 2014 #BorgataWPO  in Atlantic City had a $560 buy-in and a $2 million guarantee and had attracted more than 4,800 entries. The tournament was suspended after counterfeit chips were found to be in circulation at which point only 27 players remained.
Exactly one week later New Jersey state police announced the arrest of @Christian Lusardi, 42, of Fayetteville, North Carolina. Lusardi, who was the chip leader on Day 1, introduced the counterfeits into the tournament multiple times to increase his stack. He was eliminated on Day 2 and reportedly cashed for $6,814.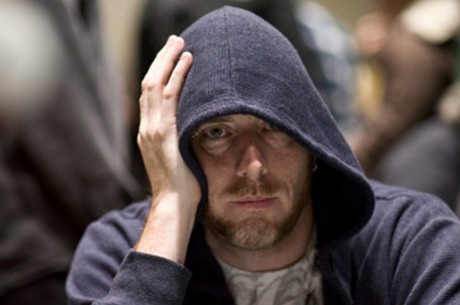 Then, in an inspired move, Lusardi actually flushed the remaining chips ($ 2.7 million in tournament value) down the toilet of his hotel room. When the chips were discovered in the clogged - what a surprise! - sewer pipes, the hotel promptly contacted  the Borgata and the police intervened.
New Jersey state police records include at least one other ludicrous criminal arrest story. In 2010, Ronald White was arrested for shoplifting and taken to the local jail where his bail was set at $400. He paid with counterfeit money and would have gotten away with it if only he hadn't gone back a few days later. By then, the police had realized the money was fake and were looking for him. In fact, White had shown up to complain he had been overcharged and to demand a $200 refund!..
For more epic criminal fail fun: