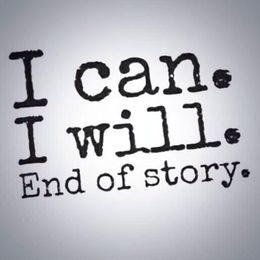 Hey everyone there has been a bit of gap between the last challenge session I played and getting this latest challenge up and running properly. The reason for this is that I have been waiting for the initial (€100) capital to play as I wanted to ensure there was no looking back once we start, but I also did not want to make a real money deposit!
Well things have gone pretty well this week. I won 50 euros in a promotion on RankingHero, and I also won the 'double trouble' tournament on Tuesday for anyone that has lost 20 euros or more in the previous week.
I asked for my 50 euro ticket from Ranking Hero to be paid in 4nl tickets but Unibet credited me with one 50NL ticket. This was a perfect lesson in bankroll management! I was tempted with the 50nl ticket and confident in my game I took it to the tables... What do you know 20 hands later I lost with AA < KK when my aces got busted by a pair of Kings (vs someone that had already 3bet me in the previous 20 hands!) and poof that was it!
But I'm pleased in a strange way that this happened. My name is 'skilful poker' - I chose that name when I started my challenge because I wanted to try to encourage everyone to play 'skilful poker' and not gamble poker because I've realised for quite a while now that when you're playing poker you have a choice with every decision you make which one of those two routes you'll take.
So it's fitting that I lost the 50nl cash ticket. I didn't deserve to win with it, pure and simple! Make the right decisions and in the long run you'll be rewarded with the right results! :)
With 44 euros in the account right now I've decided that the time for waiting is over. No more messing about 'getting ready', waiting for the right moment. The thrust of my poker from now on is all about this challenge. So I'm starting it now and am setting out to make 12k in 6 months as of today! 20.5.2015
The move up rules are exactly the same as they were in the first post in the '12k in 6 months' part of my blog, where I set out the plan for the challenge. I'm just starting with 42 euros instead of 100. For the first 30 days my average profit target is 20 euros per day. This will mean the bankroll will be ~ €650 in 4 weeks and we'll be moving on up to NL10.
I'm off to start the first session now - Bankroll: €44.17.
I also have the 'grand final' of the Ranking Hero MTT to play tomorrow, thanks to winning the #unibet72 competition on Tuesday. Which I'm really looking forward to! Poker is going just great at the moment, and I think it's high time I got my challenge started. I'll update session results in my twitter feed and post weekly updates in my blog.
See you at 100nl in 5 months? ;)